Retail property in Søndersø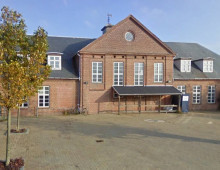 Ref : 10021
Address :
Mejerivej 2A, 5471 Søndersø

Financial informations :
Details :
With good location centrally in Søndersø.
672 sqm in ground level and 49 sqm in first floor. Remaining part of first floor can potentially be utilized.
Was previously used for retail.
Good parking facilities in front and behind the property.
Can by used for retail or potentially converted to residential living.
The property can also be rented.
Contact us for further informations.